Creating a great mystery novel is a big job. There are so many things to think through, so many details to consider and so many researches to make. If you wonder how to write a mystery novel, get a cup of tea and keep reading, as we have some basic, but very helpful things for you to get into. Some of the tips may seem quite obvious, but without paying attention to all of them, you can barely create a decent mystery story.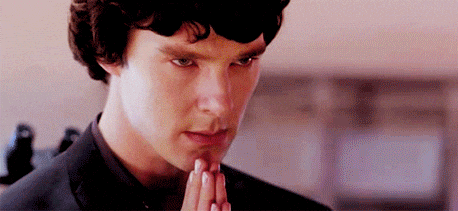 So, here are the mystery writing prompts we've gathered for you. Hopefully, they will set you on the right track and inspire you to create your own masterpiece.
Know your genre
If you decide to write your book in this exciting genre, you need to understand all the depths of it. And, most importantly, you need to know why people read such books and why they are so popular. Here are the most common reasons people love detective stories:
People like to solve riddles;

Detective novels are a great entertainment and a way to forget about your life problems;

People enjoy reading about villains getting punished;

People like mysteries and intrigues and enjoy their logical and intellectual solutions.
There can be other reasons, as well. Knowing them is very important for an author. Always think about them when writing a mystery. So, first of all, read the theory literature about this particular genre and know the reasons people love it so much.
Think of the purpose of your novel
Mystery stories are a part of mass literature. Thus, they should be entertaining. At the same time, all the greatest detective stories always have some morality and some lesson. Before you create your story, think if you can make it not only entertaining (which is also fine), but also in some way didactic.
Think of a mystery
 Well, this point is probably the most important one on the list because a witty, scary, clever or intriguing story is what will make your book either popular or not. A mystery story usually involves a murder. Surely, it is not a must; you can write, for example, about a big robbery, but people tend to enjoy reading about solving death crimes more. Famous detective writer and critic S.S. Van Dine, for instance, didn't accept any other kinds of detective novels apart from those involving a murder: "There simply must be a corpse in a detective novel, and the deader the corpse the better. No lesser crime than murder will suffice". This great author had many ideas of how a mystery novel should look like; read more about him if you are interested.  
Before you start writing a mystery novel, you need to know how the main riddle will be solved. Remember that this riddle must be solved with the help of deduction and reasonable conclusions and not by accident, coincidence or unmotivated confession.
Many authors who wonder how to write a good mystery novel decide to pick a kind of detective novel theme that is popular now and write about it as well. That is a lousy move. The main theme in your novel should be exciting, first, of all, to you. Write about what thrills you and not about some hot topics. There is a good chance that your work will thrill many other people, as well.
Create your characters
Characters are the second thing after a mystery that makes your novel special. You need to create interesting and vivid characters to catch your audience and make it keep reading.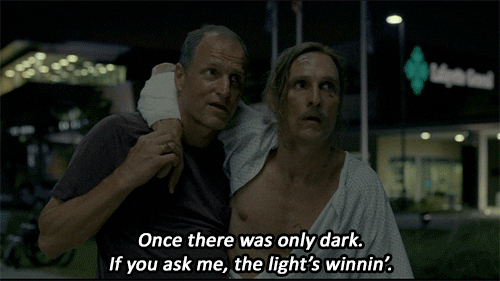 There should be only one detective in your story. Of course, he or she can have an assistant, friend, partner, dog, etc. to help with investigation, but it has to be one person to make the major discoveries. Remember that the main tool of a modern detective is intelligence.
The antagonist is also crucial for a successful story. This also has to be a smart and interesting character. You have to show him or her to your readers along the story; it cannot be someone unknown.
The important thing is not to create too many characters with too many details. Too many names may confuse your readers. 3-5 main characters, the same number of the secondary ones and 10-12 episodic characters would be enough (it all depends on your story, though).
Research, research again, and then research some more
A mystery novel is a very tricky thing to write. If it is not mixed with fantasy of sci-fi, everything has to be true to life. Thus, if you write a detective novel, you cannot but do a lot of researching. If you write about a crime, make sure you know how the police or judicial system works. If you make a mistake here, people will notice and that would be a very bad thing for your reputation. Search the web, go to libraries and, if you can, go directly to the source of information (visit a police station or find a good lawyer to consult you). You cannot allow yourself to be lazy here.  
Think of the details
Details matter in mystery novels more than everywhere else that's why editing and proofreading of your novel after you have finished it is crucial for mystery genre. You should think of all the clues you'll give to your readers that will lead them to the answers. These clues cannot be too easy (you actually don't want your readers to know all the answers too soon) and too difficult (readers should feel like they are about to solve the mystery). Remember to give your readers as much information and clues as your main character gets. Readers should be solving the puzzle along with him or her.   
Well, these were the things that may at least partially answer the question "how to write a mystery story". Apart from those tips we can suggest you reading the greatest mystery novels as well as theory on creating them on a regular basis. That will give you the idea of how a good detective story should look like and will probably inspire you to create your own best-seller.
Written by Alyce Fabel
Alyce is an inspired blogger, private tutor and educational consultant who is passionate about everything related to writing. Now she has found herself as a private consultant/educator, providing seminars and workshops to teachers of English. The focus of her presentations is how to motivate students to enjoy writing and to help them in becoming creative and proficient writers both for their pleasure and coursework assignments. She loves to share her experience in these fields. Stay tuned to get more actionable tips about writing!