Sooo, today we're writing fantasy. If you are reading this post, you are probably interested in how to write a fantasy novel. We'll try to figure it out and make it clear to you. The ultimate advice would be to read as much good fantasy as you can find. If you are a bit confused about the genre specifics, read some theory as well. In our previous post we've discussed the difference between fantasy and sci-fi, so, if is not totally clear to you, go ahead and read about it. But now let's come to the actual fantasy writing tips that can help you with your piece.       
Create your world
Fantasy is a very special genre where the world is actually as important as the plot. So, you have to spare no effort to make it stand out. Creating a fantasy world is much more difficult that creating any other. Here you need to have a clear picture of what it would look like and to think every detail through. If you love reading Terry Pratchett or John Tolkien, you'll understand this tip. These authors create worlds that suck you in and don't let you go till the very last page.
A great way to create a clear world for your novel is to visualize it. Try to draw a map of this world (Game of Thrones style) or to use some computer programs for that. You can also draw your characters to have a clearer picture in your head.
Fill your world with characters
Here your imagination can stand up and dance as it is its time to shine. Of course, you can fill your world with people or people-like creatures only, but the majority chooses to create something and someone else to make it more interesting and unusual. You can get inspiration from the good old characters such as witches, vampires, leprecons, wizards, elves, etc. Naturally, any fantasy writing should have good and bad characters.
Good side
In a fantasy novel, there is usually a team of good characters. They often consist of 4-5 characters and look like this:
One human (a warrior, slave, king – well, simple, anyone you like);

Someone with magical powers or at least with some sort of a magic wand;

An exemplary warrior with a sword (it can be a gnome or an elf);

At least one non-human creature.
There can also be a woman (or even two!), but usually there aren't. Remember, that it is just a suggestion; you can have as many characters as you want and they can be as different as you like. Don't make too many of them, though and don't give them too complicated names.
Evil side
Here you have a huge variety of options. It can be people, different creatures, gods or half-gods, etc. Remember to give your evil character some reasons to be this angry. Fighting just because you are evil is not so cool. Fighting because you want to rule, because you were betrayed, because you want to prove your strengths, etc. is much more logical.
Think of the story for those characters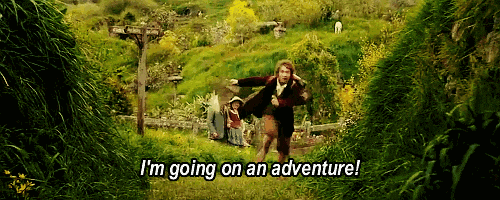 If you already created your main character in your head, think of what you want to teach him (let's assume it is a "he"; it can easily be a "she", though) or what you want him to get rid of. The journey will change the character, expand his horizons and circle of friends.
Every exciting fantasy story starts with an unusual event that breaks the character's usual way of life. For example, he finds a historical object or extraordinary unearthly artifact. The main character can meet an unusual creature that will shatter his peace and quiet and will make him think how to either help it or get rid of it. Any event that will change your character's life and will make act and do something is fine.
Remember that what makes a book exciting is intrigue. Till the very last moment don't tell your readers whether the character defeats his enemies or his own demons. If you wonder how to write a good fantasy novel, that's it, the intrigue is among the first things to think about.
Writing fantasy novel, don't forget that it should always be about the adventure. Surely, there will be some descriptions, maybe philosophical conversations and other calm moments, but most of the scenes should be captivating and exciting. As Daniel Arenson says in his Fantasy Writing Tips, every scene should "leave the reader wanting more". Think of that when writing fantasy novels.
Well, these were our main tips for writing fantasy for you. Hopefully, they brought you at least some clarity on how to write fantasy novels. At the end, we want to also say some words about the things you should not do at any circumstances. Here are some common mistakes that writes make when writing fantasy:
Modern language and mentality for old times

. If the events of your story happen in ancient time or in the middle ages, it would be highly inappropriate to use modern slang or give your characters the mentality of a typical person from today. This, in fact, is one of the most common mistakes of starting writers.

Lack of knowledge

. It also concerns the descriptions of old times. If you decide to use a certain time in the past, make sure you make enough researches to know how everything was back then.

Using too many clichés

. Writing a fantasy novel, it is sometimes impossible not to use a cliché or two. However, don't get carried away with it; try to think of your own things, as well.

Not thinking your world through.

This is also a common mistake. If you create a complex world, be a good writer and think about everything.

Too many characters.

Yes, a new and interesting world with unknown creatures is great. But don't confuse your readers with too many different names and new species; they can get tired and stop reading. Here are some more great

 

do's and don'ts

for you to take into account. 
Written by Alyce Fabel
Alyce is an inspired blogger, private tutor and educational consultant who is passionate about everything related to writing. Now she has found herself as a private consultant/educator, providing seminars and workshops to teachers of English. The focus of her presentations is how to motivate students to enjoy writing and to help them in becoming creative and proficient writers both for their pleasure and coursework assignments. She loves to share her experience in these fields. Stay tuned to get more actionable tips about writing!