Content is a special glue of marketing. It can connect different fragments into a single unit and thus, transform and increase the influence of brand. People, who know how to build a content marketing strategy, can increase brand awareness, build a long-lasting communication, increase audience's involvement, gain people's trust and boost sales.
To comprehend the art of developing a content strategy, you need to acquire new skills and master new creative process: the process, where rules evolve with the speed of light and your own speed should increase every day.
The era of traditional marketing when content underwent ten tests and numerous checks before publishing is long gone. Today brands cannot allow such a luxury; they have to produce and adapt content in a real-time operation mode.
" Traditional marketing talks at people. Content marketing talks with them." — Doug Kessler
Content marketing is not a tactic; it is a long term strategy. Top brands all have an affirmed content strategy, content team and a mutual view of goals and ways of achieving them. And of course, they all calculate ROI; don't even doubt it.
As in any other business process, content marketing requires planning, discipline and responsibility. If you don't know how to develop a content marketing strategy, the following should hopefully help you.
Choose your approach
The first thing to do is to get in the right attitude. If it is your first content strategy in life, it may seem very scary to start. However, it is always like that with the first big task. Remember when you had to write a coursework for the first time. You got assigned with a topic and requirements and left alone with this huge amount of work to deal with. However, after you had analyzed your task, divided your work into steps and started dealing with one at a time, everything got clearer and much easier. Creating a content strategy is a lot like creating a coursework. Focus on your steps and get to one thing at a time.
A content marketing strategy begins in your head. To define your goals, you need to comprehend one fundamental and very simple (at first sight) thing – why does your business exist?
Think about it!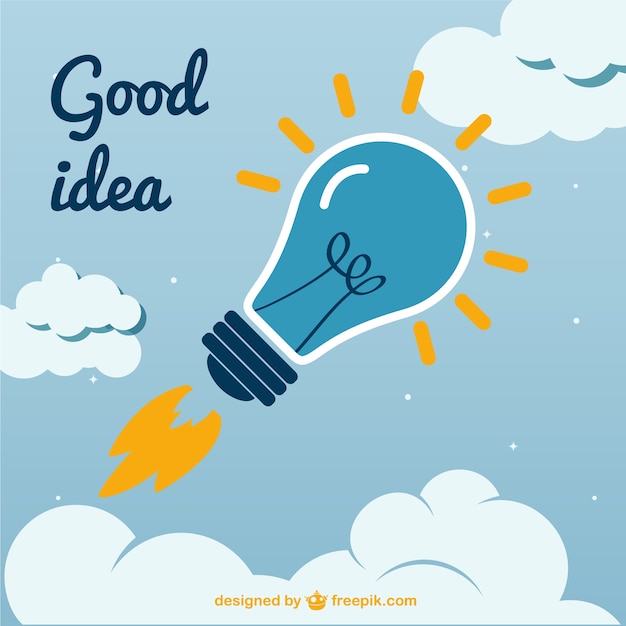 Time's up! Don't worry, you need more time for it. Much more time. To formulate a mission of a brand, which is an integral element of a content strategy, companies may work for months. It may take a lot of time, so you should start now.
Here is an example for a better understanding. If you want Millennials to see you as a cool lifestyle brand, you should start from measuring references of your brand as such. First of all, use search engines and social networks for that. Scale the results. How many of these references are there, apart from ones made by you and your colleagues? When you find the confirmation of your hypothesis, you can move forward.  
Audience
The content that you publish has to reflect the interests of the audience you publish it for. Also, it should reflect their habits, behavior and motivation. Socio-demographic segmentation plays a key role in creating and distributing of your content. Besides that, you need to monitor your competitors and brands in allied industries.
What kinds of publications does your target audience prefer?

What social channels does it use for communication?

What types of events excite your audience?
Remember that one of your ultimate goals is increasing your audience. So, know it well and work for it specifically.
Brand strategy
Understanding the identity of your brand is the key to understanding the kind of content your brand should provide. Content marketing contributes into forming and developing a unique and original brand image. Ask yourself these questions.
How is your brand perceived today?

What are your brand's identity principles?

What distinctive marks does your brand have?

What brands inspire your target audience?
Build an efficient team and business processes
Developing a content marketing strategy, it is your professional team that can make everything work. Being able to participate in a discussion of an urgent matter that no one knew about half an hour ago requires flexibility and agility of team members. Now you need new qualities in your employees; they should more similar to qualities of journalists or mass media workers than marketing specialists. These qualities should be inherent in every team member. Be very careful hiring your people.  
Perfect structure of a content marketing team
Content marketing strategies are not created on their own, and definitely cannot be created by one person. A good structure of a content marketing team should include:
Managing Editor

, who is responsible for the concept of brand communications and for distribution of branded content relevant to your audience. This specialist also manages the work of your team and guides other team members to achieving your goals.

Content Marketer

. This person is responsible for coordinating the content production process according to the established plan. You should pay additional attention to choosing this employee. It would be the best if this person has a bachelor's degree, experience in journalism, excellent writing, verbal and presentation skills and other suitable qualities.   

Community Manager

. This one spreads the content through social channels; manages and moderates different Internet groups and public pages.

Designer

. Designer breathes life into your content, adding illustrations and visual effects to it.

SЕО specialist

spreads paid advertisements and deals with optimizing the content for search engines.

Freelancers. This could be bloggers, photographers, copywriters, etc. In general, it includes everyone who creates content.
Your own team can have more or less members, actually. It depends of the kind of business you have, your goals and the aim of your content strategy.
How does content appear?
What is a content marketing strategy? Content marketing is an endless experiment and every team member should see it as such. The days when one single unchangeable concept worked just fine are long gone.
Now it is time for multitasking, creating content in real time and adapting it to the local market or scaling it to the global one. You need people who would work effectively with minimum supervision and directions from bosses. These people should be able to take risks without any discomfort and not be afraid of their ideas being rejected.
Now is the perfect timing for experiments. Hire people who will cultivate new forms of content. Only by practical consideration you can create the content that your audience needs.
Inform the interested parties
It is important that all the interested parties have one single understanding of your content. Why do we make it in this way and not in some other? Without it, every new fragment of the puzzle will need to be negotiated or approved over and over again. There is a risk that some important components get lost in this process.
This process of co-ordination slows down the content marketing processes and creates additional barriers for quick reaction. Flinging between clients, partners, departments and employees should be excluded, as this is a destructive element for a content strategy realization.
Your team should have a clear set of filters and limitations, in the contest of which team members will produce and deliver content for the audience.
Make sure that all the participants of this process know well who has the right of the last word and try to automatize the process as much as you can.
Delivery of the content to your audience
The whole process of content marketing is based on the previously established content plan that is agreed on by all the interested parties. When the team starts working on it, remember about the following rules:
From time to time, conduct a content audit: use it again if it is still relevant.

Leave a free spot for SEO: it will give your content plan some flexibility and will leave some space for realizing the ideas in the context of new trends and significant search requests.

Plan in advance, but be ready to react to events in real time.
If you do everything right, your content team should gather only for discussing the changes created by the external factors. The team manager should analyze the situation and make a decision as to the changes in the content plan based on the new information. In other words, only unforeseen circumstances should be a reason for correcting a strategy, not any subjective opinions and inner reasons.  
Learn from your audience
As it was set before, a deep understanding of your audience is crucial for achieving success through a content strategy. It is very important to continue learning about your audience throughout the whole process.
Constantly check analytics to understand what content brings better results and responses. Study the behavior of your audience all the time. With time, this information will help you get more investments to your business.
Measure the results. Monitor KPI. The constant tracking of different metrics is the key to achieve your goals.
"There are millions of metrics to monitor, but the most important ones in content marketing are sessions, involvement and conversions. "
Written by William Sarto
Marketing fan and passionate experimentator. After finishing Philadelphia University it was pretty obvious for him to start working as a marketer for the private consulting agency. Local internet marketing was not a challenge and then he decided to find a job where he can improve his skills and discover new opportunities for professional growth. He is working as a content strategist and blog writer at GoHunters.com now. If you are interested in the "pros and cons" of freelancing and marketing, and want to get some great fresh guides on these topics you'll be satisfied following his blog!