Outlining a novel is an important process for many authors. An outline is kind of an individual thing and can come in practically any shape and form. Basically, outlining means creating a plan for your future book. It can be a short step-by-step plan, or a detailed piece with description of all the major events and characters. Many starting writers wonder, how to outline a novel. There has been some great posts written by experienced authors; some offer their steps for outlining novels and some suggest useful programs for that. We will also try to cast some light on this important process and suggest you some ideas and practical tips.    
To outline or not to outline: that is the question
There are some writers who are against outlining, saying that creativity shouldn't be repressed by such a planning. Some authors simply enjoy going with the flow and creating a story spontaneously.
However, for beginning writers we do suggest outlining a novel as it offers many advantages:
It shortens the time you spend on actual novel writing. If you have a plan, your work goes much faster, as you know what to do next.
It actually helps you start writing. Many writers put off starting a book for many different reasons. With an outline, it is much less intimidating to begin.
You get a chance to see some problems and shortcomings in your future work. Outlining your novel, you can notice that your conflict isn't clear enough, or your novel needs some additional characters, etc.
You get inspired and your creativity wakes up. When you plan your future novel, you can get many different ideas and your creative juices will start flowing.
The next question: how to write a novel outline?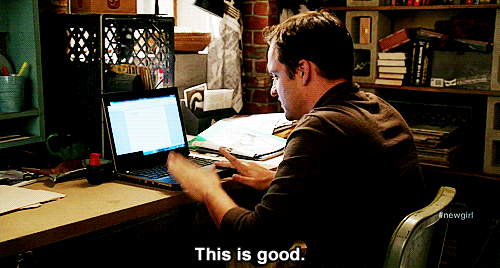 As we've already said, outlining is an individual process. It can look whatever you want it to look. We offer you some ways of writing a novel outline and hope that you find something that'll suit you.
Simple summary
Well, if you are quite sure what your future novel will look like, this is a great way of outlining. Just write the whole story from the beginning till the end as a short summary. Don't try to show all of your superb writing skills in this summary; remember that you write it for yourself only. You can write chaotic sentences that don't sound too great, but transmit your ideas anyway. Your goal here is to have a piece of writing to use when creating a novel.
Strict plan
You probably know how such a plan looks like from school and college. It should be as short as possible and its main goal is to give you small hints when you'll write your work. Here is a rough example of how your outline template can look like.
Exposition
The location of the story is …
Our main characters are…
They live like this…
The unexpected incident
Our characters encounter this problem…
If they don't solve it, this will happen…
The complications
The characters cannot solve this problem, because…
The obstacles on their way are….
Climax
They finally find the solution in…
They solve the problem.
The denouement
Everything calms down
They live happily ever after.
Of course, this is a very rough novel outline template, but you can use it as a starting point for your piece.
Chapters' descriptions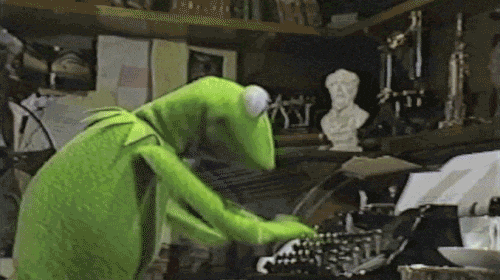 Here you can divide your novel in chapters and write a bit about every one of them. This novel outline can be written if you have thought your plot through and know approximately what each chapter will be like.
Visual map
Feel yourself like a real detective and create a visual map. This way of planning your novel is great if you often get ideas and write them down as small notes. With a visual map, you can use all the sides of your imagination. If you enjoy drawing, you can draw your characters, put them on your map and write notes around them. It is totally up to you to arrange such an outline.
Nonlinear outline
This one is a description of your novel that is not going in chronological order. This one is actually quite popular among authors as you do not describe the plot in details, but write all the key points of your novel. Here is a template that can be an example for your nonlinear outline.
Characters' description (age, marital status, appearance, character, clothes preferences, etc.) Read more about creating a novel character in our article.
Main problems on your character's way (there is no good novel without a conflict). Here ask yourself what your characters' goals are, what stands on their way of solving them, etc. Remember that it has to be difficult for your characters to get out of the difficulties; otherwise it will be quite boring. So, create challenging situations.
Location of your story (E.g. London in 1867, on some unique planet, on a desolate island, etc.).
The main idea of your novel (what you intend to tell with your story, what lesson readers can learn from it, what deep thoughts you plan on conveying, etc.)
Remember that you are free to include or exclude any points from this worksheet to make it more suitable for you.
We want to say it once more – writing an outline for a novel is a personal matter and only you decide how to do it and whether you want to do it at all. We think that it is a great way for a starting writer to get all the ideas together and to have a clearer picture of what a novel will look like in the future that will make your novel editing easy for you. It is great if you find a suitable outlining option for you among the suggested ones. However, don't be afraid to experiment and think of your own ways to plan your work. Good luck!
Written by Alyce Fabel
Alyce is an inspired blogger, private tutor and educational consultant who is passionate about everything related to writing. Now she has found herself as a private consultant/educator, providing seminars and workshops to teachers of English. The focus of her presentations is how to motivate students to enjoy writing and to help them in becoming creative and proficient writers both for their pleasure and coursework assignments. She loves to share her experience in these fields. Stay tuned to get more actionable tips about writing!